lovely things for
Your Little Church
Our planners feature daily information from the Orthodox Christian liturgical calendar, including feasts, saints, fasting days, scripture readings, plus so much more.
Learn More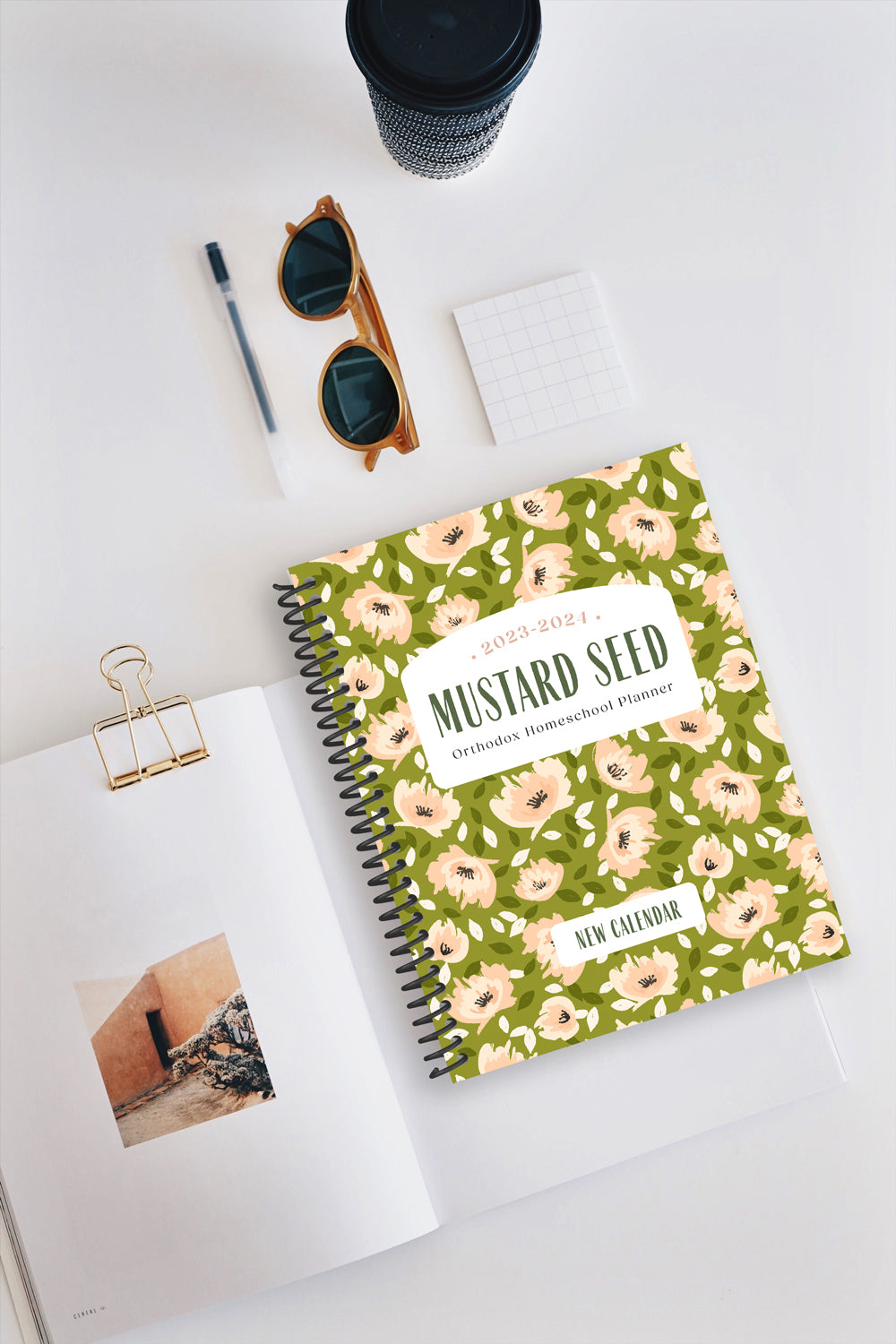 New & Old Calendar
Our planners are suitable for either New Calendar (Revised Julian) or Old Calendar (Julian) churches, in different versions. Whether you celebrate Christmas in December (New) or January (Old), we have you covered!
Bringing It Home
"For indeed, a house is a little church. Thus it is possible for us, by becoming good husbands and wives, to surpass all others." –St. John Chrysostom
2019
The first Little Church Planner was released
2020
Mustard Seed Homeschool Planner arrived
2021
Seasonal planners & study guides debuted
2024
The Little Church Planner turns five!
PURPOSE
Who We Are
Parousia Press takes its name from the Greek word parousia (παρουσία)—an arrival or official visit, as from a king or emperor. In the Christian tradition, parousia is the Second Coming of Christ, the event for which we spend our Earthly lives preparing.
The people who make up Parousia Press are Natalia and Maria: adult converts to the Orthodox Church, homeschooling moms (between us, we have eight children under the age of ten), and generally busy people. We know the daily struggle to find time for our spiritual lives amid the demands of housework, schoolwork, and the rest. We strive to live our daily lives in sync with the church calendar but it is difficult to juggle information from Scripture, the Synaxarion, prayer books, and the liturgical calendar.
So we set out to create the resources we wanted but could not find: organizing tools and homeschooling resources that keep Christ, Scripture, saints, feasts, and fasting before us every day. Our aim is to create tools that unite our spiritual lives with our daily lives, thereby truly inhabiting our little churches.
Explore our products
Bespoke & Beautiful
Our planners are designed in-house,
just for Parousia Press. You won't find
anything else like them, anywhere!
Made in the USA
All of our products are created,
designed, and printed in the United States.
Resource Library
We love helping our customers fill their
planners with great ideas for observing the
traditions of the Orthodox Church.